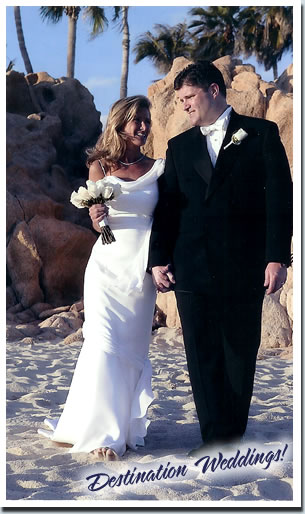 STYLE…It's your special day. It should be beautiful, enjoyable and...perfect.
And with EVENTION's help it will be. From New York, to New Jersey to around the globe…
SELECTION…We bring to the table our own On-staff designers, plus the top vendors in the world, carefully chosen for their proven reliability, intelligent pricing, proper insurance coverage, to-code specs, style, and industry specials.
SERVICE….Imagine a personal shopper, stylist, interior decorator, florist, musical director, speech writer, etiquette advisor, graphic artist, family therapist (sort of), food expert , travel agent, logistical planner and best friend, all rolled into one. That's what EVENTION's Wedding Planners can offer you to make your dream day a reality.
EVENTION also can keep the schedule and budget on track, advise on which items offer the best value, and supervise your event from set-up to conclusion. The pre and post wedding events (engagement parties, rehearsal dinners, showers, etc.) can also be arranged easily through our office ensuring efficient planning by a team who knows what you like! We'll do all the follow up too, (such as delivery of photos, distribution of payments, and gifts for departing guests, return of borrowed items, and more).

Ahhhhhh….peace of mind!
So the real question is how could you NOT hire a Wedding Designer for this once-in-a-lifetime celebration? Therefore, when you're asked if you have a good planner, simply smile comfortably and say..."I DO".
Place mouse over thumbnails to view larger image.
Site Selection (many unusual venues available)
Catering Coordination
& Menu Development
Invitations
Floral Design
Special Lighting
Fireworks, Reveals and Special Effects
Ice Carvings
Special Linens and Tablescapes
Logistical Planning
Budget Creation
& Tracking
Timelines and Scheduling
Transportation (limos, carriages, vintage cars, hot air balloons, boats and more)
Hotel and Hospitality Services (for out of town guests too)
Specialty Cakes
& Favors
Power Assessment
Make-up & Hair Experts
Expert Tailoring
Rehearsal and Engagement Dinners
Music Sources and Direction
Video Presentations
& Staging
Tenting & Rentals Management
Emergency Kits
And...FABULOUS OFF SHORE WEDDINGS TOO!