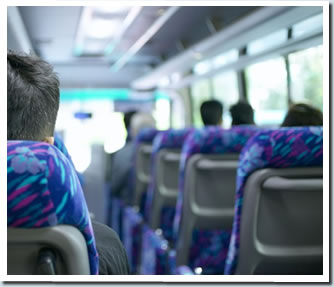 EVENTION creates special experiences for discerning travelers (in our area and beyond), as well as services which will make you or your guests feel welcomed and well taken care of while here (or there).
We have programs for both corporate and leisure, for groups or individuals,for attendees or spouses. The activities are often unique, sometimes exhilarating, both fun and informative, and ALWAYS carefully planned with your specific needs, budget, demographics, desires, and goals in mind. We have access to people, places and things not readily available to the public, and our tour guides , hosts and staff are professionally trained to the highest level. Plus our TRAVEL TEAM is available 24/7 to guarantee comfort, peace of mind and the flexibility to add to your package as needed.
Our outings cover many interests such as Cuisine, Arts, History, Theater, Architecture, Shopping, Sports, Nature, Travel, Children's Arrangements, Personal Improvement, Science, and Fitness. We can also arrange for Events to be Off-shore or in exotic venues.
Plus we're game to take on anything YOU may have in mind too.
Place mouse over thumbnails to view larger image.
Tickets & Tours
Restaurant Reservations
Ground & Air Transportation
Personal Shoppers
& Tailors
Spa Services
Catering for 1 to 100,000
In-Room Gifts and Baskets
Clothing Rentals
Furniture Rentals
& Green Room Sets
Receptions
& Full Event Planning
Tenting and Rentals
Meet & Greet
& Staffing
Photography and Video Scrapbooks
Amusements
Computer and Equipment Rentals
Webinars
...and more!