In an ever competitive environment, having the right image, message, audience and RESULTS are more important than ever. That's why EVENTION'S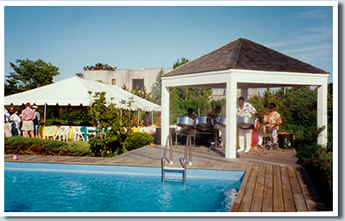 team of seasoned Event Designers and Meeting Planners should be a part of your team. We can enhance your own efforts with 1 or 2 special touches, or produce the event in it's entirety. Your choice. We're flexible!
But every event we are involved in, no matter how big or small, or every element we supply, is carefully crafted so that each piece fits into the big picture perfectly. When that happens the sum of the parts exceeds the individual components, thereby surpassing your expectations.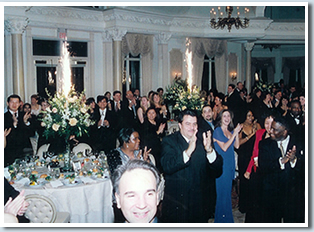 And when the results are in and you've got colleagues or employees to reward, think of EVENTION for the most well planned, innovative Incentive Trips and Programs ever!
Nearby or Around the World, EVENTION will create memorable experiences that "WOW."

Place mouse over thumbnails to view larger image.
Site Selection
Motivational Speakers
Security
Theme Development
Tours and Spouse Programs
Vendor Negotiations, Selection and Coordination
Décor, Florals, Lighting
Incentive Trips and Awards Dinners
Branding
Custom Props
Off Shore /Destination Events
Entertainment
Audio-Visual Presentations
In-Room Gifts and Baskets
Reveals & Special Effects
Staging & Sound
Budget Development & Management
Shows and Roasts
Scripting
Timelines
Awards & Favors
Staffing & Registration Services
Floor Plans and Stage Plots
Presentations and Recognitions
Ground
Transportation
Power Assessments
and Management
Photography, Video
and Graphics
Audience Response Systems
Program Development
Amusements and Top Name Entertainment
Menu Development
Signage and Printing
Receptions, Parties
and Sports Outings
Opening Sessions
Computer and Equipment Rentals